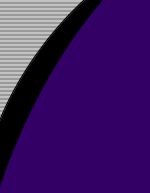 About Your TVEC
Welcome to Tennessee Valley Electric Cooperative, where you have the Power to make a Difference.
At TVEC our mission is to provide safe, reliable electric power to our member/owners at a low cost.
We strive to provide you with a level of service that exceeds your expectations. We also are committed to providing you with other products that you want and need.
TVEC Service Area


The 7 Cooperative Principles
Voluntary and Open Membership

Democratic Member Control

Members' Economic Participation
Autonomy and Independence

Education, Training, and Information

Cooperation Among Cooperatives

Concern For Community

STAFF
| | | | |
| --- | --- | --- | --- |
| Paul Jaggars | Director | Savannah, TN | District 2 |
| Wilbur Storey | Director | Savannah, TN | District 2 |
| Judy May | Director | Savannah, TN | District 1 |
| Kevin D. Robertson | Director | Collinwood, TN | District 6 |
| Haskell Jerrolds | Director | Savannah, TN | District 3 |
| Kevin Staggs | Director | Waynesboro, TN | District 4 |
| Bill Howard | Director | Clifton, TN | District 5 |
| George Gray | Attorney | Waynesboro, TN | |





District 1 - 1 Director - Inside Corporate City limits of City of Savannah
District 2 - 2 Directors - 4th, 5th, and 9th Civil Districts of Hardin County, outside of the Corporate City limits of Savannah.
District 3 - 1 Director - 1st, 2nd, and 3rd Civil Districts of Hardin County.
District 4 - 1 Director - Inside Corporate City limits of City of Waynesboro.
District 5 - 1 Director - All of Wayne County North of Highway 64, outside Corporate City limits of Waynesboro.
District 6 - 1 Director - All of Wayne County south of Highway 64, outside Corporate City limits of Waynesboro, TN.

TVEC BY-LAWS - click here to download

Board of Directors Information



A co-op member can seek a nomination to the board of directors.

NOMINATIONS: It shall be the duty of the Board of Directors to appoint, not less than thirty (30) days nor more than sixty (60) days before the date of a meeting of the members at which directors are to be elected, a committee on nominations consisting of not less than five (5) and not more than eleven (II) members who shall be selected so as to give equitable representation on the committee to the geographical areas served or to be served by the Cooperative. No officer or member of the Board of Directors shall be appointed a member of such committee. The Committee shall prepare and post at the principal office of the Cooperative at least twenty (20) days before the meeting, a list of nominations for director. Any fifteen (15) or more members may make and file with the Cooperative headquarters other nominations in writing over their signatures not less than forty-five (45) days prior to the meeting and the Secretary shall post the same at the same place where the list of nominations made by the committee is posted.

All co-op members are encouraged to vote in the annual board election.

ANNUAL MEETING: The annual meeting of the members shall be held on such day in September as may be fixed by the Board of Directors and designated in the notice of the meeting, and , at such place in Savannah in the County of Hardin, State of Tennessee, as shall be designated in the notice of the meeting for the purpose of electing directors, passing upon reports covering the previous fiscal year and transacting such other business as may come before the meeting. If the day fixed for the annual meeting shall be a legal holiday, such meeting shall be held on the next succeeding business day. If the election of directors shall not be held on the day designated herein for any annual meeting, or at any adjournment thereof, the Board of Directors shall cause the election to be held at a special meeting of the members as soon thereafter as conveniently may be. Failure to hold the annual meeting at the designated time shall not work a forfeiture or dissolution of the Cooperative.

Annual Meeting this year will be on Saturday, September 17, 2016 at the Hardin County High School Auditorium.



TVEC CONTACT INFORMATION:

LOCATION
Headquarters
590 Florence Road
PO Box 400
Savannah, TN 38372
District Office
Hwy 13 N
PO Box 560
Waynesboro, TN 38485
OFFICE HOURS
Monday -Friday 8:00 - 4:45
PHONE AND FAX NUMBER
Savannah Office 866-925-4916
Savannah Fax 731-925-4919
Savannah After Hours 731-925-3500

Waynesboro Office 1-931-722-5441
Waynesboro Fax 1-931-722-5099
Waynesboro After Hours 931-722-7800
TVEC is an Equal Opportunity Provider

If you wish to file a Civil Rights program complaint of discrimination, complete the USDA Program Discrimination Complaint Form,
found online at http://www.ascr.usda.gov/complaint_filing_cust.html, or at any USDA office, or call (866) 632-9992 to request the form.
You may also write a letter containing all of the information requested in the form. Send your completed complaint form or leter to us by mail at
U.S. Department of Agriculture, Director, Office of Adjudication, 1400 Independence Avenue, S.W., Washington, D.C. 20250-9410, by fax (202) 690-7442
or email at program.intake@usda.gov